For Sale: One - Used - FW Schaefer 900 pound per hour Aluminum Melting Furnace DCM 1945
Status:
Sold
We offer for sale, subject to prior sale and the terms listed below:
Manufacturer: FW Schaefer
Size: 900
Inventory item: DCM-1945
For Sale: One - Used - FW Schaefer 900 pound per hour Aluminum Melting Furnace DCM 1945.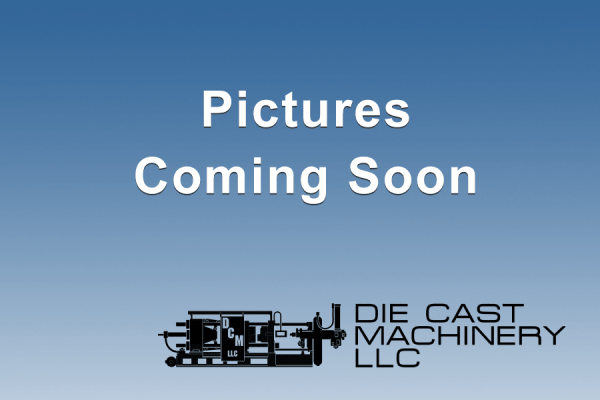 Please contact our offices for pictures
Item Specifications for DCM-1945
Description
One used (second hand) Schaefer Breakdown Furnace with 900 pound per hour Capacity, Gas Fired, aluminum, Serial Number 7-9230-0.
---
See jumbo large photos of this 900 pound per hour, gas fired furnace
PURCHASER'S (Buyer's) RESPONSIBILITY AND INDEMNITY: Used machines, equipment or any part thereof, may not incorporate approved activating mechanisms, operator safety devices or safety guards as required by OSHA or otherwise. It shall be a Purchaser's (Buyer's) responsibility to ensure that any and all merchandise or equipment purchased from Die Cast Machinery, LLC or its affiliates is installed and operated in a proper and safe manner. Purchaser (Buyer) also acknowledges that it may have to install or change guards, safeties, warnings or other components to ensure that the merchandise or machines purchased will conform to all laws, codes, regulations, ordinances, statutes, insurance requirements and industry standards. Purchaser agrees to defend, indemnify and hold harmless Die Cast Machinery, LLC from and against all suits, claims, costs, damages and expenses, including, but not limited to, reasonable attorneys' fees, arising out of, or in connection with, the transportation, purchase, ownership, or use of the merchandise or equipment sold hereunder. Information has been obtained from sources deemed reliable, buyers should avail themselves of the opportunity to inspect the items before purchase.